What's New in March 2011
LARGE Format - Suitable for enormous prints metres wide
Some of you may have noticed by now that I've switched to shooting large 3:1 panoramic photos with all my recent landscape work. This has presented some interesting challenges, but the results are truly amazing. Each 3:1 photograph contains an astounding amount of detail, with file sizes around the half-gigabyte range. With such an enormous amount of content available even the tiniest leaves and pebbles are clearly visible and prints can be made several metres wide. For me, it's an exciting approach which has renewed my enthusiasm for extended travel and hiking.

In other news, our little boy is now 5 months old and presenting his own series of challenges for us, though we love him dearly. He was baptised this month, resulting in a big family barbeque, much enjoyed by all.

My ability to take off into the wilderness for days at a time has been reduced this year for obvious reasons. Sometimes the best I can do is drive through the night, shoot the dawn and zip back quickly before I'm missed. The Dandenongs photo shot in this series is a prime example, which had some added excitement. While I waded through the undergrowth, waiting for the light a leech managed to find its way under my pants. It was half-way up my thigh and heading north before I found it!

We did, however, manage a little family outing at St Leonards, where after four dawns at nearby Pt Lonsdale I was granted some colourful light. The boy got his first beach experience and indeed first real taste of the outdoors. Hopefully he'll want to follow his father's footsteps (like I did mine) and one day don a pack, shoulder a camera and explore this wonderful country with me.

Next month I'm hoping to get away to Tasmania so stay tuned for more updates to this site.

Landscape Photography Print Prices
Print Sales (US)
Ships from the US
Prices in US Dollars
Secure Online Shopping
Guaranteed Quality
World Wide Delivery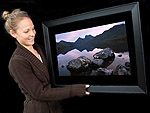 Birthdays & Christmas
Mother's & Father's Day
Stylish Wedding Gifts
Corporate Gifts
Home Or Office Decor

Shipped from America (US $)
Photographic Print Only
US Dollars
8" x 12"
20cm x 31cm
$20 US
10" x 15"
25cm x 38cm
$25 US
12" x 18"
31cm x 46cm
$35 US
16" x 24"
41cm x 61cm
$55 US
20" x 30"
51cm x 76cm
$65 US
24" x 36"
61cm x 91cm
$85 US
30" x 40"
76cm x 102cm
$100 US
Panoramic Prints
US Dollars
8" x 24"
20cm x 61cm
$35 US
10" x 30"
25cm x 76cm
$50 US
12" x 36"
31cm x 91cm
$60 US
16" x 48"
41cm x 122cm
$100 US
20" x 60"
51cm x 152cm
$160 US
30" x 90"
76cm x 228cm
$185 US
Canvas Prints (Standard)
US Dollars
8" x 12"
20cm x 31cm
$75 US
12" x 18"
31cm x 46cm
$95 US
16" x 24"
41cm x 61cm
$100 US
20" x 30"
51cm x 76cm
$125 US
24" x 36"
61cm x 91cm
$175 US
30" x 40"
76cm x 102cm
$200 US
Canvas Prints (Panoramic)
US Dollars
10" x 30"
25cm x 76cm
$150 US
12" x 36"
31cm x 91cm
$180 US
20" x 60"
51cm x 152cm
$310 US
Metal/Aluminum Prints
US Dollars
8" x 12"
20cm x 31cm
$150 US
12" x 18"
31cm x 46cm
$200 US
16" x 24"
41cm x 61cm
$250 US
20" x 30"
51cm x 76cm
$300 US
24" x 36"
61cm x 91cm
$350 US
30" x 40"
76cm x 102cm
$400 US
Metal/Aluminum Prints (Panoramic)
US Dollars
6" x 18"
15cm x 46cm
$125 US
8" x 24"
20cm x 61cm
$150 US
10" x 30"
25cm x 76cm
$200 US
12" x 36"
31cm x 91cm
$250 US
16" x 48"
41cm x 122cm
$400 US
20" x 60"
51cm x 152cm
$550 US
30" x 90"
76cm x 228cm
$850 US
Shipped from Australia & US (AU $)

Timber Framed Prints
Australian
8" x 12"
20cm x 31cm
$145 AUD
12" x 18"
31cm x 46cm
$205 AUD
16" x 24"
41cm x 61cm
$255 AUD
Photographic Print Only
Australian
8" x 12"
20cm x 31cm
$22 AUD
12" x 18"
31cm x 46cm
$26 AUD
16" x 24"
41cm x 61cm
$55 AUD
20" x 30"
51cm x 76cm
$72 AUD
Panoramic Prints
Australian
4" x 12"
10cm x 31cm
$22 AUD
6" x 18"
15cm x 46cm
$26 AUD
8" x 24"
20cm x 61cm
$55 AUD
10" x 30"
25cm x 76cm
$72 AUD
16" x 48"
41cm x 122cm
Please use
US Printer
20" x 60"
51cm x 152cm
30" x 90"
76cm x 228cm
33" x 100"
84cm x 254cm
Available
On Request
(Email)
40" x 120"
102cm x 305cm
Canvas Prints (Standard)
Australian
8" x 12"
20cm x 31cm
$110 AUD
12" x 18"
31cm x 46cm
$145 AUD
16" x 24"
41cm x 61cm
$190 AUD
20" x 30"
51cm x 76cm
$240 AUD
Canvas Prints (Panoramic)
Australian
4" x 12"
10cm x 31cm
$110 AUD
6" x 18"
15cm x 46cm
$145 AUD
8" x 24"
20cm x 61cm
$190 AUD
10" x 30"
25cm x 76cm
$240 AUD
20" x 60"
51cm x 152cm
Please use
US Printer
33" x 100"
84cm x 254cm
Available
On Request
(Email)
40" x 120"
102cm x 305cm
Poster
Australian
15" x 23"
39cm x 59cm
$22 AUD
22" x 33"
56cm x 84cm
$35 AUD
31" x 47"
79cm x 119cm
$57 AUD
Postcard
Australian
4" x 6"
10cm x 15cm
$2.52 AUD
Greeting Card with Envelope
Australian
4" x 6"
10cm x 15cm
$3.15 AUD
5" x 7.5"
13cm x 19cm
$4.75 AUD
Print Sales (AUD)
Ships from Australia & US
Prices in Australian Dollars
Solid Timber Frames
Secure Online Shopping
Guaranteed Quality
World Wide Delivery
Your choice of Matt
Your choice of Frame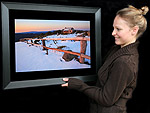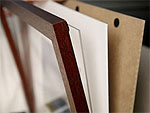 Timber Frames Available