What's New in January 2012
LARGE Format - Suitable for enormous prints metres wide
With nearly a week up my sleeve, I decided to venture into New South Wales and explore the coastline north and south of Sydney as well as doing some hiking in the Blue Mountains.

Although I managed two good hikes in the Bluies, one plunging me down into a valley soaked by waterfalls, and another out across an impressive ridge-line, the light in both cases didn't want to play ball. Nevertheless, I had a great deal of fun and it was worth the effort to scout for shots, one of which I intend to return for one day. On my last day there, however, the light over the Three Sisters decided to put on a show the likes of which I'd not seen before, despite having shot this scene probably a dozen times across several years past.

I was pressed against the crowded tourist railing, shoulder-to-shoulder with fellow sightseers and photographers, when streaming light blazed through the overcast sky right on sunset, lighting the rock like a beacon. A cry went up from those amassed, as cameras flashed, clicked and whirled. Seconds later the moment was gone and collective voices filled the valley asking each other if they'd got that? I had. Just. Mere seconds prior I'd still been re-levelling my tripod to account for a diminishing gap between us sardines packed onto the platform. Magically, just as panic set in, the three legged beast snapped into perfect alignment and I fired shots like it was a siren goal at the grand finale.

After that excitement I headed to the coast, working my way first up then down the state hunting for seascapes. Another, pure luck event took place on the last day of the trip at the little seaside village of Bermagui. Exhausted by all the travelling and dawn starts, I'd fallen asleep in the car. My expectations were low due to a hot, cloudless day. When I awoke, a storm had gathered from nowhere filing the sky with drama just as the sun went down. Perfect timing!

Sometimes things just work out. A wonderful way to end long road trip, of several thousand kilometres. I headed home the next morning on a high, happy to have captured some special moments.

Landscape Photography Print Prices
Print Sales (US)
Ships from the US
Prices in US Dollars
Secure Online Shopping
Guaranteed Quality
World Wide Delivery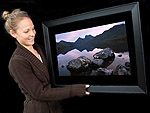 Birthdays & Christmas
Mother's & Father's Day
Stylish Wedding Gifts
Corporate Gifts
Home Or Office Decor

Shipped from America (US $)
Photographic Print Only
US Dollars
8" x 12"
20cm x 31cm
$20 US
10" x 15"
25cm x 38cm
$25 US
12" x 18"
31cm x 46cm
$35 US
16" x 24"
41cm x 61cm
$55 US
20" x 30"
51cm x 76cm
$65 US
24" x 36"
61cm x 91cm
$85 US
30" x 40"
76cm x 102cm
$100 US
Panoramic Prints
US Dollars
8" x 24"
20cm x 61cm
$35 US
10" x 30"
25cm x 76cm
$50 US
12" x 36"
31cm x 91cm
$60 US
16" x 48"
41cm x 122cm
$100 US
20" x 60"
51cm x 152cm
$160 US
30" x 90"
76cm x 228cm
$185 US
Canvas Prints (Standard)
US Dollars
8" x 12"
20cm x 31cm
$75 US
12" x 18"
31cm x 46cm
$95 US
16" x 24"
41cm x 61cm
$100 US
20" x 30"
51cm x 76cm
$125 US
24" x 36"
61cm x 91cm
$175 US
30" x 40"
76cm x 102cm
$200 US
Canvas Prints (Panoramic)
US Dollars
10" x 30"
25cm x 76cm
$150 US
12" x 36"
31cm x 91cm
$180 US
20" x 60"
51cm x 152cm
$310 US
Metal/Aluminum Prints
US Dollars
8" x 12"
20cm x 31cm
$150 US
12" x 18"
31cm x 46cm
$200 US
16" x 24"
41cm x 61cm
$250 US
20" x 30"
51cm x 76cm
$300 US
24" x 36"
61cm x 91cm
$350 US
30" x 40"
76cm x 102cm
$400 US
Metal/Aluminum Prints (Panoramic)
US Dollars
6" x 18"
15cm x 46cm
$125 US
8" x 24"
20cm x 61cm
$150 US
10" x 30"
25cm x 76cm
$200 US
12" x 36"
31cm x 91cm
$250 US
16" x 48"
41cm x 122cm
$400 US
20" x 60"
51cm x 152cm
$550 US
30" x 90"
76cm x 228cm
$850 US
Shipped from Australia & US (AU $)

Timber Framed Prints
Australian
8" x 12"
20cm x 31cm
$145 AUD
12" x 18"
31cm x 46cm
$205 AUD
16" x 24"
41cm x 61cm
$255 AUD
Photographic Print Only
Australian
8" x 12"
20cm x 31cm
$22 AUD
12" x 18"
31cm x 46cm
$26 AUD
16" x 24"
41cm x 61cm
$55 AUD
20" x 30"
51cm x 76cm
$72 AUD
Panoramic Prints
Australian
4" x 12"
10cm x 31cm
$22 AUD
6" x 18"
15cm x 46cm
$26 AUD
8" x 24"
20cm x 61cm
$55 AUD
10" x 30"
25cm x 76cm
$72 AUD
16" x 48"
41cm x 122cm
Please use
US Printer
20" x 60"
51cm x 152cm
30" x 90"
76cm x 228cm
33" x 100"
84cm x 254cm
Available
On Request
(Email)
40" x 120"
102cm x 305cm
Canvas Prints (Standard)
Australian
8" x 12"
20cm x 31cm
$110 AUD
12" x 18"
31cm x 46cm
$145 AUD
16" x 24"
41cm x 61cm
$190 AUD
20" x 30"
51cm x 76cm
$240 AUD
Canvas Prints (Panoramic)
Australian
4" x 12"
10cm x 31cm
$110 AUD
6" x 18"
15cm x 46cm
$145 AUD
8" x 24"
20cm x 61cm
$190 AUD
10" x 30"
25cm x 76cm
$240 AUD
20" x 60"
51cm x 152cm
Please use
US Printer
33" x 100"
84cm x 254cm
Available
On Request
(Email)
40" x 120"
102cm x 305cm
Poster
Australian
15" x 23"
39cm x 59cm
$22 AUD
22" x 33"
56cm x 84cm
$35 AUD
31" x 47"
79cm x 119cm
$57 AUD
Postcard
Australian
4" x 6"
10cm x 15cm
$2.52 AUD
Greeting Card with Envelope
Australian
4" x 6"
10cm x 15cm
$3.15 AUD
5" x 7.5"
13cm x 19cm
$4.75 AUD
Print Sales (AUD)
Ships from Australia & US
Prices in Australian Dollars
Solid Timber Frames
Secure Online Shopping
Guaranteed Quality
World Wide Delivery
Your choice of Matt
Your choice of Frame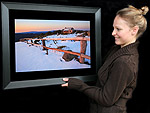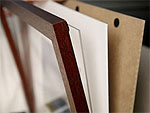 Timber Frames Available