What's New in February 2013
LARGE Format - Suitable for enormous prints metres wide
Having managed to find a few days free I decided to head back to Wilsons Promontory with the intension of hiking its south eastern shores. Unfortunately, at the time, part of the track I wanted was still closed due to flooding during the previous winter. This meant I had to walk the long way around and retrace my steps to get out.

I started at Telegraph Saddle in the pre-dawn dark, with the wind howling a gale. It was more than a little creepy walking alone at night for several hours, the trees bending and twisting in a ferocious storm. I made Little Waterloo Bay for sunrise, finding it a haven of tranquil calm, despite the weather. I hadn't been there for many years, but the bay lived up to my memories. It really is one beatiful little oasis.

Rejuvinated I continued on, making Refuge Cove for lunch and on to Sealers Cove for sunset. I slept well that night, with aching feet, and returned back to Little Waterloo the following day, spending another night in it's embrace before hiking out on the morrow, just as another storm moved in. I drove away through pouring rain watching fellow hikers just commencing their treks, still smiling despite the weather - it's that kind of place.

With a couple of days spare I went home via Port Fairy for another attempt at the lighthouse. I've long since lost track of the number of times I've attempted it, only to come away dissappointed by lack cloud, colour or tide. This time luck was on my side, with blazing dawn light pouring through heavy clouds. A grand way to end a wonderful little trip. Not sure where I'll go next time, possibly north into NSW sometime after Easter.

Landscape Photography Print Prices
Print Sales (US)
Ships from the US
Prices in US Dollars
Secure Online Shopping
Guaranteed Quality
World Wide Delivery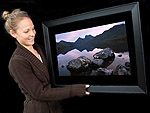 Birthdays & Christmas
Mother's & Father's Day
Stylish Wedding Gifts
Corporate Gifts
Home Or Office Decor

Shipped from America (US $)
Photographic Print Only
US Dollars
8" x 12"
20cm x 31cm
$20 US
10" x 15"
25cm x 38cm
$25 US
12" x 18"
31cm x 46cm
$35 US
16" x 24"
41cm x 61cm
$55 US
20" x 30"
51cm x 76cm
$65 US
24" x 36"
61cm x 91cm
$85 US
30" x 40"
76cm x 102cm
$100 US
Panoramic Prints
US Dollars
8" x 24"
20cm x 61cm
$35 US
10" x 30"
25cm x 76cm
$50 US
12" x 36"
31cm x 91cm
$60 US
16" x 48"
41cm x 122cm
$100 US
20" x 60"
51cm x 152cm
$160 US
30" x 90"
76cm x 228cm
$185 US
Canvas Prints (Standard)
US Dollars
8" x 12"
20cm x 31cm
$75 US
12" x 18"
31cm x 46cm
$95 US
16" x 24"
41cm x 61cm
$100 US
20" x 30"
51cm x 76cm
$125 US
24" x 36"
61cm x 91cm
$175 US
30" x 40"
76cm x 102cm
$200 US
Canvas Prints (Panoramic)
US Dollars
10" x 30"
25cm x 76cm
$150 US
12" x 36"
31cm x 91cm
$180 US
20" x 60"
51cm x 152cm
$310 US
Metal/Aluminum Prints
US Dollars
8" x 12"
20cm x 31cm
$150 US
12" x 18"
31cm x 46cm
$200 US
16" x 24"
41cm x 61cm
$250 US
20" x 30"
51cm x 76cm
$300 US
24" x 36"
61cm x 91cm
$350 US
30" x 40"
76cm x 102cm
$400 US
Metal/Aluminum Prints (Panoramic)
US Dollars
6" x 18"
15cm x 46cm
$125 US
8" x 24"
20cm x 61cm
$150 US
10" x 30"
25cm x 76cm
$200 US
12" x 36"
31cm x 91cm
$250 US
16" x 48"
41cm x 122cm
$400 US
20" x 60"
51cm x 152cm
$550 US
30" x 90"
76cm x 228cm
$850 US
Shipped from Australia & US (AU $)

Timber Framed Prints
Australian
8" x 12"
20cm x 31cm
$145 AUD
12" x 18"
31cm x 46cm
$205 AUD
16" x 24"
41cm x 61cm
$255 AUD
Photographic Print Only
Australian
8" x 12"
20cm x 31cm
$22 AUD
12" x 18"
31cm x 46cm
$26 AUD
16" x 24"
41cm x 61cm
$55 AUD
20" x 30"
51cm x 76cm
$72 AUD
Panoramic Prints
Australian
4" x 12"
10cm x 31cm
$22 AUD
6" x 18"
15cm x 46cm
$26 AUD
8" x 24"
20cm x 61cm
$55 AUD
10" x 30"
25cm x 76cm
$72 AUD
16" x 48"
41cm x 122cm
Please use
US Printer
20" x 60"
51cm x 152cm
30" x 90"
76cm x 228cm
33" x 100"
84cm x 254cm
Available
On Request
(Email)
40" x 120"
102cm x 305cm
Canvas Prints (Standard)
Australian
8" x 12"
20cm x 31cm
$110 AUD
12" x 18"
31cm x 46cm
$145 AUD
16" x 24"
41cm x 61cm
$190 AUD
20" x 30"
51cm x 76cm
$240 AUD
Canvas Prints (Panoramic)
Australian
4" x 12"
10cm x 31cm
$110 AUD
6" x 18"
15cm x 46cm
$145 AUD
8" x 24"
20cm x 61cm
$190 AUD
10" x 30"
25cm x 76cm
$240 AUD
20" x 60"
51cm x 152cm
Please use
US Printer
33" x 100"
84cm x 254cm
Available
On Request
(Email)
40" x 120"
102cm x 305cm
Poster
Australian
15" x 23"
39cm x 59cm
$22 AUD
22" x 33"
56cm x 84cm
$35 AUD
31" x 47"
79cm x 119cm
$57 AUD
Postcard
Australian
4" x 6"
10cm x 15cm
$2.52 AUD
Greeting Card with Envelope
Australian
4" x 6"
10cm x 15cm
$3.15 AUD
5" x 7.5"
13cm x 19cm
$4.75 AUD
Print Sales (AUD)
Ships from Australia & US
Prices in Australian Dollars
Solid Timber Frames
Secure Online Shopping
Guaranteed Quality
World Wide Delivery
Your choice of Matt
Your choice of Frame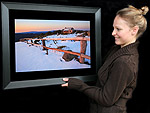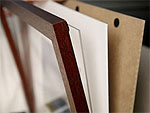 Timber Frames Available