What's New in September 2015
LARGE Format - Suitable for enormous prints metres wide
This little collection of work was the net result of a winter trip into Kosciuszko and Buffalo National Parks, two of my favourite haunts.

Most of the planning went into getting into Cascade Hut and out again in one piece. About 22km return from the Alpine Way road it's a great mountain bike ride in summer, but in winter things get a little more serious. Cross country skiing or snow shoeing will get you there and out in one big day. For me it was 9 hours return carrying heavy camera gear and including a good hour for the photo-shoot.

It was pitch black by the time I got out, completely exhausted by the long walk back up to Bob's Ridge and down to the road again. My torch batteries had given up in the cold, but the river offered a good navigational guide so a quick check of the GPS now and then was all that was required.

Keebles Hut was my base of operations for Kosciuszko so I had a few dawns there before catching the one pictured. I really can't believe it's so unpopulated during winter. Waking up each morning with the mist rolling over me, slowly opening up the world to reveal the mountains beyond. Such a gem of place to have all to one's self.

Over at Buffalo the crystal falls shot was one I'd had in the back of my mind for some 20 years, but with each trip to Buffalo I tend to get excited and want to be up higher. On this occasion the fog was so thick I'd all but given up hope, when it occurred to me that descending back to the gorge might mean slipping under the low cloud cover. Incredibly it all came together just as the sun rose. I had the place all to myself again. A real magic morning.

Finally the Cathedral, which has been something of a love-hate relationship for me. I have a rock climber mate living in the valley below who can give me an "eyes on" weather update, but even with this advantage it's a real hit or miss thing to plan a trip in advance. In the end I invested a few days which ranged from ample snow but zero visibility to receding snow and the complete absence of cloud neither being want I really wanted. In years past I've been granted that perfect combination of snow cover and light, so it's bound to happen again one day. The thought keeps me coming back with a certain stubborn optimism.

Where to next? Not sure, though as I write this I have a few ideas, mostly big drives to distant coastal scenes. However, our little boy is getting to an age now that doing some short nature walks are possible, so it could be time to hit the Grampians and train up the next generation of landscape photographer!

Landscape Photography Print Prices
Print Sales (US)
Ships from the US
Prices in US Dollars
Secure Online Shopping
Guaranteed Quality
World Wide Delivery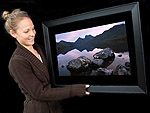 Birthdays & Christmas
Mother's & Father's Day
Stylish Wedding Gifts
Corporate Gifts
Home Or Office Decor

Shipped from America (US $)
Photographic Print Only
US Dollars
8" x 12"
20cm x 31cm
$20 US
10" x 15"
25cm x 38cm
$25 US
12" x 18"
31cm x 46cm
$35 US
16" x 24"
41cm x 61cm
$55 US
20" x 30"
51cm x 76cm
$65 US
24" x 36"
61cm x 91cm
$85 US
30" x 40"
76cm x 102cm
$100 US
Panoramic Prints
US Dollars
8" x 24"
20cm x 61cm
$35 US
10" x 30"
25cm x 76cm
$50 US
12" x 36"
31cm x 91cm
$60 US
16" x 48"
41cm x 122cm
$100 US
20" x 60"
51cm x 152cm
$160 US
30" x 90"
76cm x 228cm
$185 US
Canvas Prints (Standard)
US Dollars
8" x 12"
20cm x 31cm
$75 US
12" x 18"
31cm x 46cm
$95 US
16" x 24"
41cm x 61cm
$100 US
20" x 30"
51cm x 76cm
$125 US
24" x 36"
61cm x 91cm
$175 US
30" x 40"
76cm x 102cm
$200 US
Canvas Prints (Panoramic)
US Dollars
10" x 30"
25cm x 76cm
$150 US
12" x 36"
31cm x 91cm
$180 US
20" x 60"
51cm x 152cm
$310 US
Metal/Aluminum Prints
US Dollars
8" x 12"
20cm x 31cm
$150 US
12" x 18"
31cm x 46cm
$200 US
16" x 24"
41cm x 61cm
$250 US
20" x 30"
51cm x 76cm
$300 US
24" x 36"
61cm x 91cm
$350 US
30" x 40"
76cm x 102cm
$400 US
Metal/Aluminum Prints (Panoramic)
US Dollars
6" x 18"
15cm x 46cm
$125 US
8" x 24"
20cm x 61cm
$150 US
10" x 30"
25cm x 76cm
$200 US
12" x 36"
31cm x 91cm
$250 US
16" x 48"
41cm x 122cm
$400 US
20" x 60"
51cm x 152cm
$550 US
30" x 90"
76cm x 228cm
$850 US
Shipped from Australia & US (AU $)

Timber Framed Prints
Australian
8" x 12"
20cm x 31cm
$145 AUD
12" x 18"
31cm x 46cm
$205 AUD
16" x 24"
41cm x 61cm
$255 AUD
Photographic Print Only
Australian
8" x 12"
20cm x 31cm
$22 AUD
12" x 18"
31cm x 46cm
$26 AUD
16" x 24"
41cm x 61cm
$55 AUD
20" x 30"
51cm x 76cm
$72 AUD
Panoramic Prints
Australian
4" x 12"
10cm x 31cm
$22 AUD
6" x 18"
15cm x 46cm
$26 AUD
8" x 24"
20cm x 61cm
$55 AUD
10" x 30"
25cm x 76cm
$72 AUD
16" x 48"
41cm x 122cm
Please use
US Printer
20" x 60"
51cm x 152cm
30" x 90"
76cm x 228cm
33" x 100"
84cm x 254cm
Available
On Request
(Email)
40" x 120"
102cm x 305cm
Canvas Prints (Standard)
Australian
8" x 12"
20cm x 31cm
$110 AUD
12" x 18"
31cm x 46cm
$145 AUD
16" x 24"
41cm x 61cm
$190 AUD
20" x 30"
51cm x 76cm
$240 AUD
Canvas Prints (Panoramic)
Australian
4" x 12"
10cm x 31cm
$110 AUD
6" x 18"
15cm x 46cm
$145 AUD
8" x 24"
20cm x 61cm
$190 AUD
10" x 30"
25cm x 76cm
$240 AUD
20" x 60"
51cm x 152cm
Please use
US Printer
33" x 100"
84cm x 254cm
Available
On Request
(Email)
40" x 120"
102cm x 305cm
Poster
Australian
15" x 23"
39cm x 59cm
$22 AUD
22" x 33"
56cm x 84cm
$35 AUD
31" x 47"
79cm x 119cm
$57 AUD
Postcard
Australian
4" x 6"
10cm x 15cm
$2.52 AUD
Greeting Card with Envelope
Australian
4" x 6"
10cm x 15cm
$3.15 AUD
5" x 7.5"
13cm x 19cm
$4.75 AUD
Print Sales (AUD)
Ships from Australia & US
Prices in Australian Dollars
Solid Timber Frames
Secure Online Shopping
Guaranteed Quality
World Wide Delivery
Your choice of Matt
Your choice of Frame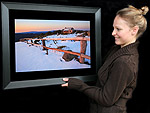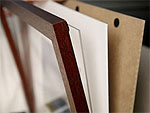 Timber Frames Available