What's New in November 2015
LARGE Format - Suitable for enormous prints metres wide
Another little collection of images to present, this time from two trips. The first was a family adventure, close to home, only a short drive down to the ever popular Grampians. In an almost unheard of move I managed to open my wallet and pay for accommodation rather than tent it. I chose the cheapest room I could find of course, but with mountains right outside the door no one cared if the towels weren't fluffy enough. We had a lovely time of it, despite the weather flipping between downpours and baking heat.

My highlight was taking our five year old son on his first serious hike. We did the classic Grampians walk to the Pinnacles from the Wonderland carpark, a 4km round trip which I'm proud to say he managed with boundless enthusiasm and vigour. He jumped from rock to rock delightedly, exclaiming all the while about each little thing he saw, much to the amusement of fellow walkers. Looks like I'll have some company on bigger adventures in the future. Can't wait!

As the sun went down I managed to convince the team to make one more effort and let me shoot the sunset at Reeds Lookout. It's so easy to access I'd been leaving this one spare for just such a trip. Amazingly the light put on a show, making the whole journey worthwhile.

My wife loves animals, so on our way out we also had a quick look at the zoo. I was very impressed. I had no idea it was such a big operation. Great family fun, if you're down that way. Those deer though are something else. They're like a street gang. We got mugged for our deer food (available at reception) within seconds of walking through the gate. I have some hilarious video of it.

The second trip was purely photographic, so I went on my own and slept in the car per my usual mode. A lot of driving later I managed a big circle, heading to east Victoria, up the New South Wales coast and back home via the far northern end of Kosciuszko, actually dipping my toes into the ACT to visit some mountain hut's on my tick list. It was a grand few days and photographically rewarding. Places like Bermagui I'd been to before, but I'm sure I'll be back again soon, the potential for coastal scenes is so good. The Namadgi National Park huts were magic too. I loved having those dawns all to myself to watch the light and just breath and be at peace.

No idea where I'm headed next, but I'm sure I'll find something.

Landscape Photography Print Prices
Print Sales (US)
Ships from the US
Prices in US Dollars
Secure Online Shopping
Guaranteed Quality
World Wide Delivery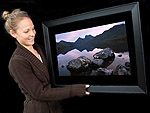 Birthdays & Christmas
Mother's & Father's Day
Stylish Wedding Gifts
Corporate Gifts
Home Or Office Decor

Shipped from America (US $)
Photographic Print Only
US Dollars
8" x 12"
20cm x 31cm
$20 US
10" x 15"
25cm x 38cm
$25 US
12" x 18"
31cm x 46cm
$35 US
16" x 24"
41cm x 61cm
$55 US
20" x 30"
51cm x 76cm
$65 US
24" x 36"
61cm x 91cm
$85 US
30" x 40"
76cm x 102cm
$100 US
Panoramic Prints
US Dollars
8" x 24"
20cm x 61cm
$35 US
10" x 30"
25cm x 76cm
$50 US
12" x 36"
31cm x 91cm
$60 US
16" x 48"
41cm x 122cm
$100 US
20" x 60"
51cm x 152cm
$160 US
30" x 90"
76cm x 228cm
$185 US
Canvas Prints (Standard)
US Dollars
8" x 12"
20cm x 31cm
$75 US
12" x 18"
31cm x 46cm
$95 US
16" x 24"
41cm x 61cm
$100 US
20" x 30"
51cm x 76cm
$125 US
24" x 36"
61cm x 91cm
$175 US
30" x 40"
76cm x 102cm
$200 US
Canvas Prints (Panoramic)
US Dollars
10" x 30"
25cm x 76cm
$150 US
12" x 36"
31cm x 91cm
$180 US
20" x 60"
51cm x 152cm
$310 US
Metal/Aluminum Prints
US Dollars
8" x 12"
20cm x 31cm
$150 US
12" x 18"
31cm x 46cm
$200 US
16" x 24"
41cm x 61cm
$250 US
20" x 30"
51cm x 76cm
$300 US
24" x 36"
61cm x 91cm
$350 US
30" x 40"
76cm x 102cm
$400 US
Metal/Aluminum Prints (Panoramic)
US Dollars
6" x 18"
15cm x 46cm
$125 US
8" x 24"
20cm x 61cm
$150 US
10" x 30"
25cm x 76cm
$200 US
12" x 36"
31cm x 91cm
$250 US
16" x 48"
41cm x 122cm
$400 US
20" x 60"
51cm x 152cm
$550 US
30" x 90"
76cm x 228cm
$850 US
Shipped from Australia & US (AU $)

Timber Framed Prints
Australian
8" x 12"
20cm x 31cm
$145 AUD
12" x 18"
31cm x 46cm
$205 AUD
16" x 24"
41cm x 61cm
$255 AUD
Photographic Print Only
Australian
8" x 12"
20cm x 31cm
$22 AUD
12" x 18"
31cm x 46cm
$26 AUD
16" x 24"
41cm x 61cm
$55 AUD
20" x 30"
51cm x 76cm
$72 AUD
Panoramic Prints
Australian
4" x 12"
10cm x 31cm
$22 AUD
6" x 18"
15cm x 46cm
$26 AUD
8" x 24"
20cm x 61cm
$55 AUD
10" x 30"
25cm x 76cm
$72 AUD
16" x 48"
41cm x 122cm
Please use
US Printer
20" x 60"
51cm x 152cm
30" x 90"
76cm x 228cm
33" x 100"
84cm x 254cm
Available
On Request
(Email)
40" x 120"
102cm x 305cm
Canvas Prints (Standard)
Australian
8" x 12"
20cm x 31cm
$110 AUD
12" x 18"
31cm x 46cm
$145 AUD
16" x 24"
41cm x 61cm
$190 AUD
20" x 30"
51cm x 76cm
$240 AUD
Canvas Prints (Panoramic)
Australian
4" x 12"
10cm x 31cm
$110 AUD
6" x 18"
15cm x 46cm
$145 AUD
8" x 24"
20cm x 61cm
$190 AUD
10" x 30"
25cm x 76cm
$240 AUD
20" x 60"
51cm x 152cm
Please use
US Printer
33" x 100"
84cm x 254cm
Available
On Request
(Email)
40" x 120"
102cm x 305cm
Poster
Australian
15" x 23"
39cm x 59cm
$22 AUD
22" x 33"
56cm x 84cm
$35 AUD
31" x 47"
79cm x 119cm
$57 AUD
Postcard
Australian
4" x 6"
10cm x 15cm
$2.52 AUD
Greeting Card with Envelope
Australian
4" x 6"
10cm x 15cm
$3.15 AUD
5" x 7.5"
13cm x 19cm
$4.75 AUD
Print Sales (AUD)
Ships from Australia & US
Prices in Australian Dollars
Solid Timber Frames
Secure Online Shopping
Guaranteed Quality
World Wide Delivery
Your choice of Matt
Your choice of Frame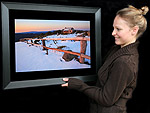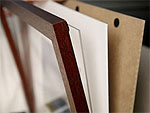 Timber Frames Available