Phillip Island, Victoria, Australia
Phillip Island is an easy day trip from South-East Melbourne offering the city dwellers "a quick trip down the coast" with a chance to commune with and partake of some real australian nature photography. The Island boasts some of the best waves for surfing as well as the popular wildlife reserves where creatures such as native Australian penguins roam wild in the surf at night (pictured left). The windy Isle is also home to seals and kolas.

An easy three quarters of a hour walk along Cape Woolami will get you to The Pinnacles (pictured left), with its impressive red rocks and thundering waves. Native birds nest all long the point literally turning the sky black with their numbers at certain times of the year, as they dart every which way somehow avoiding head on collisions.
LARGE Panoramas - Suitable for enormous prints metres wide.
STANDARD Format - Suitable for prints up to 36 inches.
SMALL - Earliest work. Suitable for prints up to 24 inches.
Landscape Photography Print Prices
Print Sales (US)
Ships from the US
Prices in US Dollars
Secure Online Shopping
Guaranteed Quality
World Wide Delivery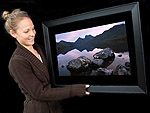 Birthdays & Christmas
Mother's & Father's Day
Stylish Wedding Gifts
Corporate Gifts
Home Or Office Decor

Shipped from America (US $)
Photographic Print Only
US Dollars
8" x 12"
20cm x 31cm
$20 US
10" x 15"
25cm x 38cm
$25 US
12" x 18"
31cm x 46cm
$35 US
16" x 24"
41cm x 61cm
$55 US
20" x 30"
51cm x 76cm
$65 US
24" x 36"
61cm x 91cm
$85 US
30" x 40"
76cm x 102cm
$100 US
Panoramic Prints
US Dollars
8" x 24"
20cm x 61cm
$35 US
10" x 30"
25cm x 76cm
$50 US
12" x 36"
31cm x 91cm
$60 US
16" x 48"
41cm x 122cm
$100 US
20" x 60"
51cm x 152cm
$160 US
30" x 90"
76cm x 228cm
$185 US
Canvas Prints (Standard)
US Dollars
8" x 12"
20cm x 31cm
$75 US
12" x 18"
31cm x 46cm
$95 US
16" x 24"
41cm x 61cm
$100 US
20" x 30"
51cm x 76cm
$125 US
24" x 36"
61cm x 91cm
$175 US
30" x 40"
76cm x 102cm
$200 US
Canvas Prints (Panoramic)
US Dollars
10" x 30"
25cm x 76cm
$150 US
12" x 36"
31cm x 91cm
$180 US
20" x 60"
51cm x 152cm
$310 US
Metal/Aluminum Prints
US Dollars
8" x 12"
20cm x 31cm
$150 US
12" x 18"
31cm x 46cm
$200 US
16" x 24"
41cm x 61cm
$250 US
20" x 30"
51cm x 76cm
$300 US
24" x 36"
61cm x 91cm
$350 US
30" x 40"
76cm x 102cm
$400 US
Metal/Aluminum Prints (Panoramic)
US Dollars
6" x 18"
15cm x 46cm
$125 US
8" x 24"
20cm x 61cm
$150 US
10" x 30"
25cm x 76cm
$200 US
12" x 36"
31cm x 91cm
$250 US
16" x 48"
41cm x 122cm
$400 US
20" x 60"
51cm x 152cm
$550 US
30" x 90"
76cm x 228cm
$1000 US
Shipped from Australia & US (AU $)

Timber Framed Prints
Australian
8" x 12"
20cm x 31cm
$172 AUD
12" x 18"
31cm x 46cm
$245 AUD
16" x 24"
41cm x 61cm
$300 AUD
Photographic Print Only
Australian
8" x 12"
20cm x 31cm
$27 AUD
12" x 18"
31cm x 46cm
$33 AUD
16" x 24"
41cm x 61cm
$70 AUD
20" x 30"
51cm x 76cm
$92 AUD
Panoramic Prints
Australian
4" x 12"
10cm x 31cm
$27 AUD
6" x 18"
15cm x 46cm
$33 AUD
8" x 24"
20cm x 61cm
$70 AUD
10" x 30"
25cm x 76cm
$92 AUD
16" x 48"
41cm x 122cm
Please use
US Printer
20" x 60"
51cm x 152cm
30" x 90"
76cm x 228cm
33" x 100"
84cm x 254cm
Available
On Request
(Email)
40" x 120"
102cm x 305cm
Canvas Prints (Standard)
Australian
8" x 12"
20cm x 31cm
$132 AUD
12" x 18"
31cm x 46cm
$172 AUD
16" x 24"
41cm x 61cm
$224 AUD
20" x 30"
51cm x 76cm
$285 AUD
Canvas Prints (Panoramic)
Australian
4" x 12"
10cm x 31cm
$132 AUD
6" x 18"
15cm x 46cm
$172 AUD
8" x 24"
20cm x 61cm
$224 AUD
10" x 30"
25cm x 76cm
$285 AUD
20" x 60"
51cm x 152cm
Please use
US Printer
33" x 100"
84cm x 254cm
Available
On Request
(Email)
40" x 120"
102cm x 305cm
Poster
Australian
15" x 23"
39cm x 59cm
$25 AUD
22" x 33"
56cm x 84cm
$40 AUD
31" x 47"
79cm x 119cm
$70 AUD
Postcard
Australian
4" x 6"
10cm x 15cm
$3 AUD
Greeting Card with Envelope
Australian
4" x 6"
10cm x 15cm
$4.50 AUD
5" x 7.5"
13cm x 19cm
$7.00 AUD
Print Sales (AUD)
Ships from Australia & US
Prices in Australian Dollars
Solid Timber Frames
Secure Online Shopping
Guaranteed Quality
World Wide Delivery
Your choice of Matt
Your choice of Frame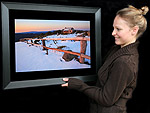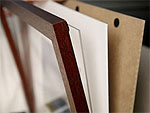 Timber Frames Available